How would you like to double, triple, or 10X your business results by working less? As a super busy mom, that's my dream and last weekend I learned how to do it. I'm going to show you how to do it, too.
Last weekend, I had the privilege of attending Tanya Aliza's high level mastermind at the Gaylord Palms Resort in Orlando, Florida. 
There were 30 entrepreneurs there, mostly network marketers, all ready to double, triple, or 10X their business results. 
Tanya Aliza is known for teaching network marketers how to build bigger businesses, faster and easier, through branding, blogging, and social media. 
She delivered on her promises times 10. I've been to a lot of trainings, networking, leadership, and thought provoking weekends and this was one of my favorite. This one has already brought me the more RESULTS.
Aren't results the name of the game — more leads, sales, and business partners?
Watch this 6-minute video for my biggest takeaways from the mastermind and how you can implement them in your business to double, triple, or 10X your business results!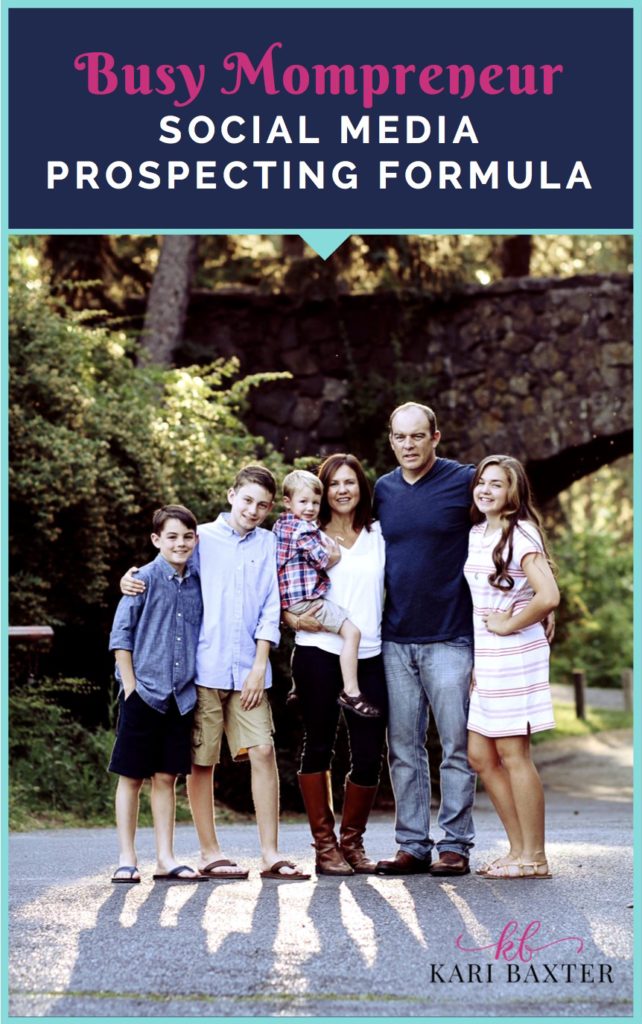 With every blog post, I like to give you a free, downloadable guide to help you grow your business faster and make more money.
Today you can grab my Prospecting Formula for Busy Mompreneurs training video and guide. It's simple and short and you can use it TODAY to find a 10 prospects to talk to about your business.
Here are my 3 biggest takeaways from the mastermind and how you can 10X Your Business this year by working less.
1) Have A Process in Place for Your Money-Making Activities
If having a process for the money-making parts of your business doesn't sound sexy, you aren't doing enough. 
In network marketing, there are a lot of different pieces – prospecting, recruiting, team building – with hundreds of ways to do each one. 
If you do internet marketing, there are infinitely more ways to get lost down the rabbit hole of "things to try" in your business. 
Do you want to quit wasting time figuring out who you should prospect and when? Set up a daily process for it.
Every mom I talk to needs more time to work her business, more time for her kids, and more clarity in what she should be doing. 
No one is going to figure that out for you. 
Create a process for each important part of your business – your marketing (how you bring in leads online), your prospecting, your closing and your team building. 
Carve out some time to figure this out up front. It will save you hundreds of wasted hours over the years.
I guarantee you that Target has a process for when they hire new people. If you want to 10X your business results this year, you should, too. 
2) Pick 1-3 platforms for your marketing and prospecting.
Your goal here is to scale down. Focus on 1-3 things. 
If you're reading this, chances are high you're doing some kind of online marketing, even if it's reaching out to friends and family through Facebook. 
The more you learn and read online, the more you think you need to be on every social media platform, using every strategy, to be successful. 
Pick 1-3 marketing platforms online and work them.

Tanya uses her blog, her Facebook page, and YouTube to generate hundreds of leads a week. (Here's her awesome training course to set up your own blog.)
She doesn't market on Instagram or Snapchat. She doesn't use her Facebook profile page. 
Her process is simple, lean, and manageable. She has gone deep in a few places instead of spreading herself thin across multiple platforms. 
I know it's weird to think that scaling back will 10X your business results, but it's working like crazy for Tanya. She's done over $600,000 so far this year through her online marketing business only (doesn't include her network marketing business). 
Go deep. Specialize. Perfect a few things. She's done this the last 3 years and doesn't have any plans to change it. 
3) Consistency.
Tanya has used 3 marketing platforms and consistently posted her content for years. She said from 2010 to 2013, she lacked consistency and accountability. In 2013, she drew a line in the sand and committed to being consistent. 
Since then, she has literally 10X her business results. She does one high quality blog post and a video per week. She's done that every week for over a year. (She's on episode 64). 
You don't have to be everywhere all the time. You don't have to learn every new social media platform. All those new platforms take time. Skip them.  
This should bring you immense relief. It did me! Cut back. You don't need all that busy-ness to be successful! 
Decide on your plan for:
Prospecting 

Recruiting 

Training

Marketing 
Do your plan every day, every week. Don't miss. Then watch your business grow.
If you got value from this post, please comment and share!
Have an amazing, productive week!