When you get serious about marketing your business, you will want to create a Facebook business page, in addition to your personal page. These are also called fan pages. If you do it right, you don't even need a website to start generating leads with your Facebook fan page.
It's super easy to create a Facebook business page for your online business and your brand. In The Top 5 Sites to Generate Leads for Your Business, I talked about some of the unique things you can do with a Facebook page – like running ads, targeting an audience, and posting as much as you want about your topic and not bugging your friends.
How to Create a Facebook Business Page
To create a Page:
#1 — Go to facebook.com/pages/create
#2 — Click to choose a Page category. I picked public figure. You could pick 'Local Business' if you're doing it for a local business. Don't make the page for your network marketing company. First of all, you don't want to brand your company. Second of all, it's probably not allowed. Brand yourself.
#3 — Select a more specific category from the dropdown menu and fill out the required information. When you name your page, it will be your name. You can change it later, but it's not easy, so keep it simple.
#4 — Click Get Started and follow the on-screen instructions
You will be asked to create a vanity URL for your page. This is what comes after the www.facebook.com/___________. Mine is www. Facebook.com/KariBaxterPage. I added the word "page" because my personal profile is Facebook.com/karibaxter. Use your name if it's available or your website name. You want something simple, so you can share it easily and people will remember it.
#5 — After you create a facebook business page, add a profile picture. This should be a picture of you. It should not be a logo, your family, or your pet. You are a business person, representing a business. Show people who you are. A simple, smiling head shot is best.
# 6 — Add a banner to your page. This can be lifestyle pictures of you, pictures with your team, or your family. I like to add some text to the picture with my tagline, so people know right away what to expect from my page.
Feel free to check out my page to see my pictures and how I filled out the "About Me" section.  (If you haven't already, now would be a great time to like it). 
That's it! Wasn't that easy?
What to Post on Your Facebook Business Page
Now start posting. Share information that will help your audience – helpful articles (by your or someone else), your blog posts, inspirational quotes and memes, videos, or facebook live videos. The better you know your target market, the better you will know what information will benefit them.
For example, if you're in the health industry, post weight loss articles, a video of how to make your favorite smoothie, and motivational quotes to workout.
That's basically it. You can add more features down the road, like a button to your blog or to opt-in to your email address. You can add a link to your Instagram feed. There's so much you can do with a page, but it's not necessary.
Interact with Your New Fans
Then, interact with the people who visit your page. Reply back to every comment and get to know your audience.
If someone comments on a post, ask them to like your page. Invite them to comment and like. In your videos, give them a call to action – tell them what you want them to do.
The more you post and interact, the more your page will grow. It takes time, so be consistent and patient. Set a 30 or 60 day goal for posting or videos. Right now, I'm doing a 30 day Facebook live video challenge for myself to do – you guessed it — a video every day for 30 days. With social media, you have to stay in front of your audience, keep showing up, and build some momentum.
It only takes about 5 minutes to create a Facebook business page. Don't put it off. Start one right now and start connecting with your true target market.
I hope this helps you. If you haven't already, head over to my facebook page, like it, and check it out. Share this post on your page and help your fans, too!
Kari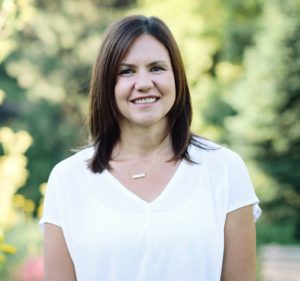 Kari Baxter
P.S. Have you subscribed to my blog? Enter your name and email above to stay in the loop on new posts and new facebook live videos.