Can you really use social media to generate leads for your business? You absolutely can and unless you have a giant warm market list, you should be. Social media is here to stay. It's where the people are, so if you're in sales, that's where you should be, too. 
There is a right way and a wrong way to find prospects on social media. Don't run out and start posting the link to your company website everywhere. Before you start, please read 7 Social Media Posting Tips Every Networker Must Know.
Now that you know how and what to post, where do you go? You want to be effective with your time and find the right people to talk to. The internet and social media are always changing, but there are a few places best for connecting with people.
The Top 5 Sites on Social Media to Generate Leads
Your Facebook Profile
This one is obvious. Facebook is the top dog in social media. This is where most of us spend time on social media. It's where most of our friends are and where the most eyeballs will see our posts.
When you're using social media to generate leads, don't just post a link to your products or your company. Set up a professional profile. Lead with value. Think about how you can help your audience. I've found it easy to get customers from my profile, but not business builders. I have better results private messaging my friends, letting them know what I'm doing, and asking if they're open to hearing more.
Your Facebook Page
If you don't have a Facebook page, go start one. It takes about 5 minutes. A page is a different way to use social media to generate leads. It's a different animal than your Facebook profile. With a page, you build up fans or a following, rather than have friends.
One of the best things about a page is you can run ads (very inexpensive) to reach thousands of people beyond your friend or fan base to generate leads. Would you like to reach new people? This is a powerful way to do it.
Your page should either be about your products or your business, not both. When you post on your page, you can post more about your topic than on your profile. On your profile, your friends will get sick of seeing your product or business posts. On your page they expect it. Share mostly value with a little pitch – I like a 90% value, 10% pitch ratio of posts.
Instagram
Instagram is a photo sharing site. If you're using instagram to generate leads, have a profile that is geared towards your target audience. If you're targeting stay at home moms who want a side income, post what they're looking for… how great it is staying home with their kids and working from home, ways to stay home with their kids, or ways to make more money with their side gig.

If you're selling health products, show your healthy lifestyle and how much energy you have from using your products. Don't just post pictures of your products.
Snapchat
Yes, snapchat. Snapchat is a fun way to show your friends, family and other prospects what you do on a daily basis. "Snaps" are pictures you take and post that last 24 hours on your story. You can also send direct messages to friends.
One thing about snapchat is you need more than 10 friends. You will need to find and follow a lot of people. (True for all social media, but I just figured this out for snapchat. Lol.)
I got involved in a facebook group of relevant prospects then asked if we could all share our snapchat accounts and friend each other. That way my snaps were reaching more than just my immediate family.
LinkedIn
The power of LinkedIn is in private messages and groups. It's not enough to have a profile. You have to reach out to people and ask if they're interested in what you're doing
Another option is posting in groups. Post valuable content, articles like this one, that will help others. If you do this enough, people who are interested in your topic, will check out your profile and your other social media to see who you are and what you're doing. Lead with value.
Pick 1-2 of your favorite sites on social media to generate leads and do it right! Get followers. Lead with value. Help your audience. Find a way to connect with them and see if you can help them.
Please share this with your social media friends if it's right for them!
Make it a great week,
Kari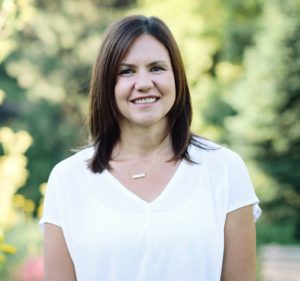 P.S. Leave a comment below with your FAVORITE social media site and why…